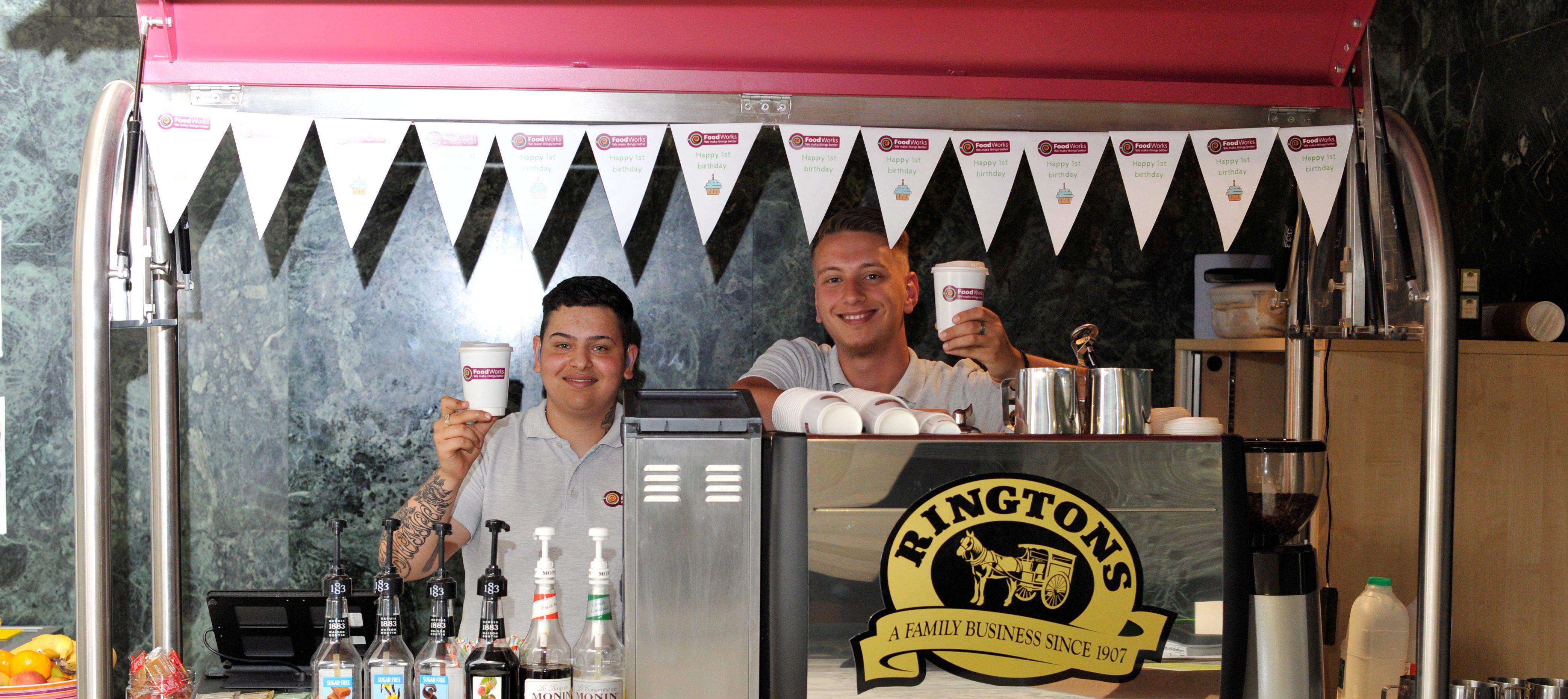 Have a cart
Host a FoodWorks coffee cart on your premises and you'll enable us to create...
At least two new, sustainable, Newcastle Living Wage jobs for people who need help to access work
Potential for one or more apprenticeships for disadvantaged young people aged 16-24.  
Awareness of and excitement about your commitment to our pro-social mission among your staff, students, customers and visitors. 
Hosting a FoodWorks coffee cart is easy!
Identify a site: our carts can be completely freestanding or permanently plumbed and wired, whichever suits you best
Agree a menu: we offer barista coffees and other delicious hot drink options as standard.  We can build a grab-and-go food offer to suit you - we will be delighted to talk to you about your specific requirements
We do the rest: we manage the people, the cart and the supply chain. All we need from you is a willingness to be part of our movement.
Current Locations
Come visit us for a slice of (cake) the action!
We currently have FoodWorks outlets at - 
FoodWorks Cafe, Westgate College, West Road, Newcastle upon Tyne, NE4 9LU 
FoodWorks Coffee Cart, Main Reception, Newcastle Civic Centre, Barras Bridge, NE1 8QH
We also have FoodWorks Coffee Carts for staff at Allendale Road (Newcastle City Council) and YHN House (Your Home's Newcastle)